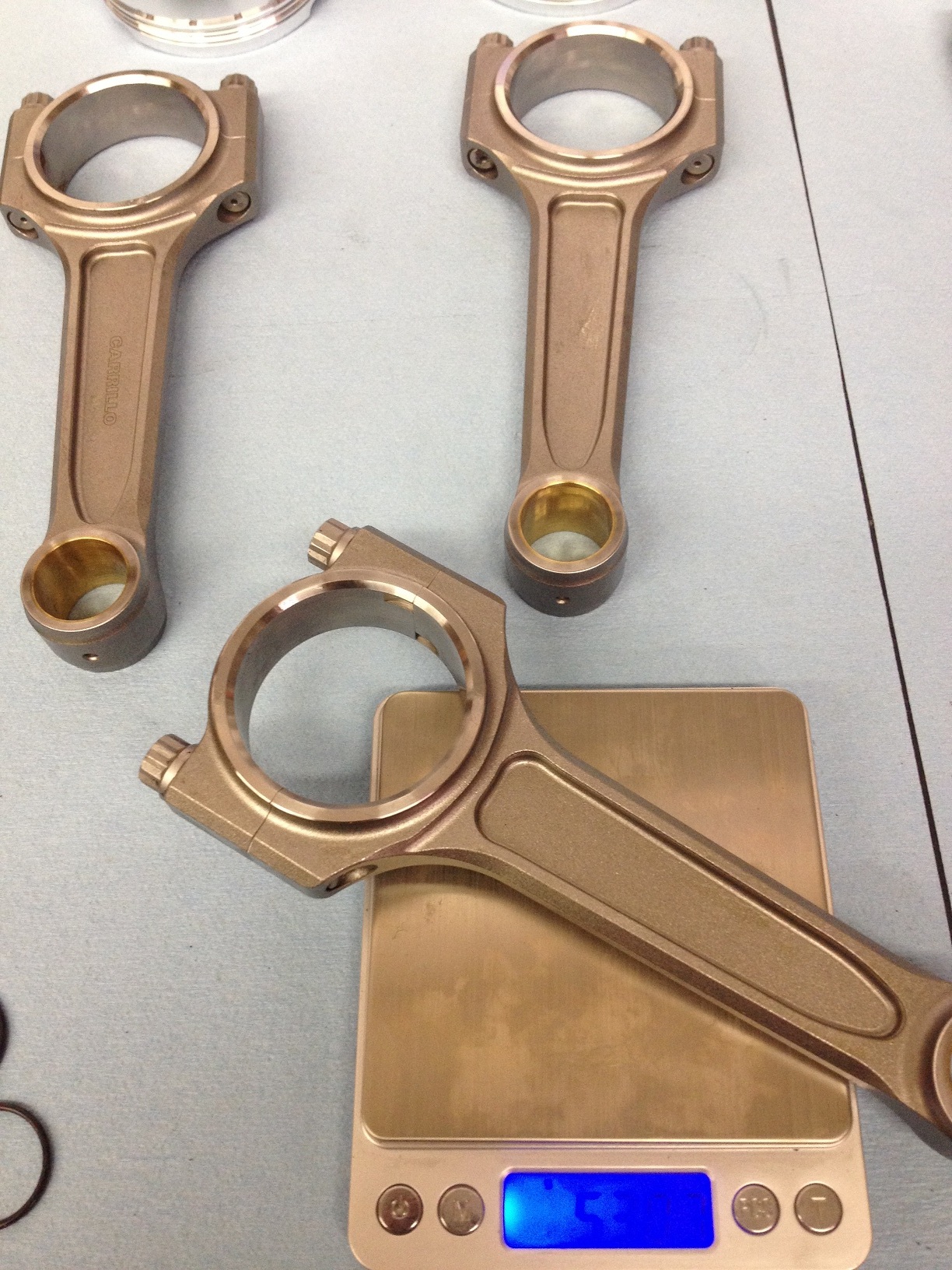 Sleeving
Although there are many different options when choosing a sleeving company for your block, we would like to point out some factors for why you should choose Golden Eagle Mfg.  for your engine sleeving needs.

-Process - We use precision CNC equipment for sleeve installations; that assures proper tolerances time and time again without any mistakes. We are ISO9002 qualified and MILI45208 certified. No local engine machine shop can even come close to our tolerances!

-Reliability - All of our blocks are tested and re-tested to assure the reliability that the customer deserves.

-Warranty and Customer Support - We carry the best warranty in the business. Lifetime warranty against sleeve cracking and sinking. We have on hand some of the most educated engine builders in the industry to answer any questions or concerns a customer may have.

-Turn Around Time - Our turn around time is second to none. We can usually sleeve and deck your block within 3-4 weeks.

-Experience - We have sleeved more blocks than all other sleeving companies COMBINED. We have a proven track record of reliability and performance.

-Golden Eagle Mfg. has more experience sleeving 4 cyl aluminum blocks than all other sleeving companies in the market. We have tested and perfected the sleeving process so there are no mistakes. Golden Eagle Mfg. sleeved blocks carry the best warranty and customer support in the business. Our blocks are guaranteed not to leak, sink or mix oil and water, WE GUARANTEE IT! With our precision CNC equipment and military specification tolerances, no one can compete with the quality and reliability available when you get a Golden Eagle Mfg. sleeved block.


LA or Golden Eagle Sleeves
CP or Arias pistons (Your choice)
Pauter, carrillo or manley rods (Your choice)
ACL bearings
Balance shaft removal mod (saves 8lbs, picks up 7HP, increases oil pressure and volume)
OEM oil pump
Gaskets as required
Blueprint and assembly
Your choice of bore size and compression ratio
Boxing, return shipping and insurance (lower 48 only)
Total $3800

Eagle rods substituted for Pauters...$3400

*Ask about other services like o-ringing block deck